11 years ago I found an oasis of fun, miniatures, laughter and beautiful scenery! I have met and kept some amazing friends from this experience and I look forward to this event every year!
I am talking about Camp Mini Ha Ha in Cornwallis, Nova Scotia, Canada.
Camp Mini Ha Ha is an annual miniaturist retreat, held since 2001. The camp is a cooperative event, bringing together miniaturists at every level of experience, from beginner to expert to teacher, and is designed to promote sharing while learning and having a whole lot of fun. Our teachers come from near and far, and campers from all over the world are welcome.Plus no cooking and cleaning!
This September, the project (pictured below) includes a modern style structure with a working sliding patio door (designed and manufactured just for camp) as well as skylights, working door, solarium and more. The wonderful thing about camp is that you are encouraged to "do your own thing" with the project. Make it what you want! These three buildings shown are just a small example of what you can do with the project. For example, I am making mine into a craft room/she shed. I know of others who are making a ski chalet, a French bistro, garage, a chemist's lab………..the list is endless.
Please visit the website, www.campminihaha.com for more information. You won't believe the price, which includes the project, accommodations right on the Bay of Fundy, awesome food (dietary restrictions are accommodated) and a few surprises along the way. All that you have to do is get there and enjoy!
There are a few spots left so please take a look and consider joining us this September. You won't regret it!
September 19th - 24th, 2018
Cornwallis, Nova Scotia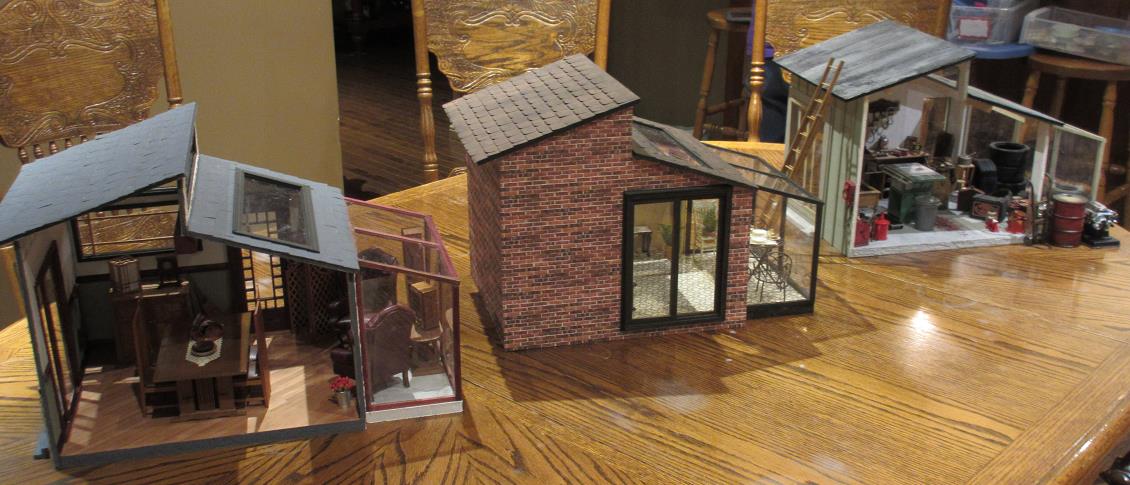 3 styles of this year's project!